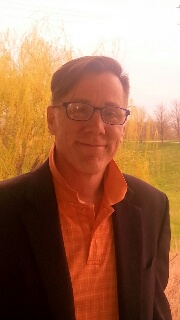 Bob Stewart is a member of the Dramatist Guild of America and the writer/performer of his one man comedy, JESUS IN A BEEHIVE – The Last Temptation of Mitchell Pantene! Directed & dramaturge by Susan Izatt. Produced at The Duplex in NYC, (PICK OF THE WEEK-NYTimes) & Philly Gay & Lesbian Theatre Festival.
His A MEMORY PLAY (Part l of the Marriage Variations Trilogy) was 1st produced by MoonSoup Productions in NYC & winner of "Best of the Festival" in the Mid-Town International Theatre Festival. It also was performed in The Workshop Theatre Company's Main Stage 2008/09 Season
His ALL YOU CAN EAT, (Part ll of The Marriage Variations Trilogy) is in workshop for 2018 & has been developed into a screenplay
His comedy FABULOUS DARSHAN! (NYC production directed by Susan Izatt) was performed at The Workshop Theatre Company in NYC to unanimous rave reviews & standing ovations & was a fund raiser for the Schenectady Light Opera with the original NY Cast in Schenectady NY. It was also wonderfully received at the fabulous CELEBRATION THEATRE in LA with the amazingly gifted, Co-Artistic Director Michael A. Shepherd in the lead. Thank you Michael & that wonderful LA cast!
His BONE TO PICK, (a scam artist comedy) is presently workshopping for the theatre & being developed into a screenplay.
His CHICKEN & EGG SOUP has been performed in NY, RI, GA, KY & in WA as a Radio Play for the Spokane Radio Hour. It's in development with Big Spoon Productions as a Short Film, directed by Fredi Walker-Browne. His play BETHESDA was seen in THEY THAT HAVE BOURNE THE BATTLE in NYC.
His drama AMERICAN INHERITANCE (Part lll of The Marriage Variations Trilogy) was a Finalist for The Kennedy Center's Fund for New American Plays. An industry presentation of AMERICAN INHERITANCE by Tony Award winning producer Michael Rubinstein, (PIPPIN, ON THE TOWN), was directed in NYC by Virginia Rep's Artistic Director, Nathaniel Shaw. All Reading performance received standing ovations! Tom Wopat led the stellar cast that included the amazing Angelica Page, Kathy Searle, Luke Robertson, Joe Urla, & Amy Rutberg. (Information on full production coming soon)
His new comedy: CAROL OF CARROLL GARDENS is presently in workshop and currently under negotiations with producing team Michael Rubinstein & Stephanie Rosenberg.
THE FOLLOWING PLAYS ARE AVAILABLE ON THE NATIONAL NEW PLAY NETWORK:
CAROL OF CARROLL GARDENS, AMERICAN INHERITANCE, A MEMORY PLAY, STEPHEN, JEFFERY & DAVID SAVE DREAMWORKS (a short play on bullying), FABULOUS DARSHAN!, VANDERBILT'S FOLLY, BETHESDA, and JESUS IN A BEEHIVE – The Last Temptation of Mitchell Pantene!